Rolf Fredrik Anderson
Biography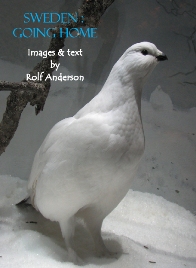 [1] Hazen's Notch Association
[2] Green Mountain Club
[3] Montgomery Community Gardens
[4] French Language Instruction
[5} Support for Non-Profit Organizations
Rolf co-founded the Hazen's Notch Association in 1994, an environmental education center and conservation land trust in Montgomery, Vermont. Over the next twenty-nine years he led the organization, teaching young people from northern Vermont and beyond to act as stewards of their natural resources.
Rolf was President of the Green Mountain Club [GMC] from 1997-2000 and is an honorary life member of the GMC. He founded the Northern Frontier chapter of the GMC in 2000. Rolf served on the Catamount Trail Association board of directors from 1985 to 1997. He founded Montgomery Community Gardens in 2006. He has also served on the board of the Montgomery Historical Society from 1991 to 1997. He has been an active volunteer for several non profit organizations in Vermont.
Rolf taught French to children and adults in several northern Vermont communities over a 7-period period. Recreational interests include Nordic and alpine sking, hiking, mountain and rock climbing, sailing, canoeing and kayaking - both flatwater and whitewater, and bicycling.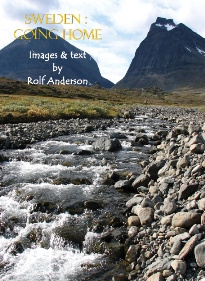 Rolf is a member of the American Scandinavian Foundation. The Sweden America Day Foundation (Sverige-Amerikadagen Stifteslen) of Önnestad, Sweden awarded Rolf Anderson the Hans Mattson plaque in recognition of his work to promote awareness of Swedish culture in America.
<< Jag känner en stor förbindelse med min härstämning och är dragen till folket, kulturen och historien från Nordiska länderna. Jag tycker mycket om att studera svenska. Jag försöker att förbättra min språk så att jag kan både läsa och prata svenska. Jag förväntar med mycket gladje mitt nästa Sverige besök. >>
<< Jag har under de senaste åren studerat att första min svenska arv. Jag minns att jag redan som ung pojke kände mig hemma i Norden. Mitt intresse för Norden blev starkare och under årens lopp har jag studerat den historien av alla Nordiska länderna och jag började lära mig svenska. >>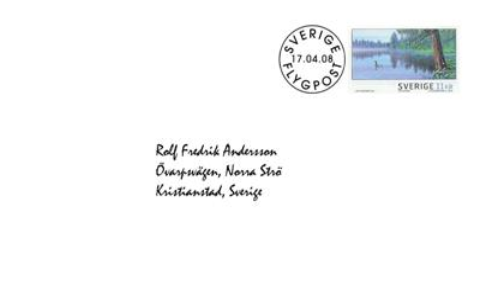 Rolf enjoys supporting organizations which promote the conservation of natural resources, historic preservation, children's literacy, music education in schools, fine arts and the performing arts.
Contact
Rolf Anderson
at this address: rolf at rolfanderson.net