WILSON + CROSSBERG
Utvandranar från det gamla land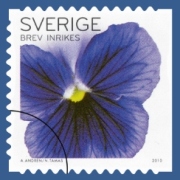 [1] Gustavus Olaf Wilson
[2] Matilda Crossberg and Gustavus Wilson wedding
[3} Gustav Wilson built Swedish Mission Church
[4] Albert Olaf Wilson and Anita Bagge wedding
[5] Gustavus Olaf Wilson obituary
[6} Axel Daniel Wilson and Rosalie Elizabeth Peterson wedding
SVENSK RÖTTER
Gustavus Wilson and Matilda Crossberg
MARRIAGES
The Cambridge Chronicle, Volume XXXIX, Number 37, 13 September 1884
WILSON - CROSSBERG - 7th inst., by Rev. H. Olson, Gustavus Wilson and Matilda Crossberg, both of Cambridge.
---
Editor's Note
:
The Wilson family is of interest to any review of Swedish American History in Cambridge and Middlesex County, Massachusetts.

The connections between the Anderson, Johnson, and Nelson families with the Wilson family began with Gustavus Wilson who designed and built the Swedish Mission Church that was founded by Bengt Johnson, greatgrandfather of this editor. Bengt Johnson's daughter Anna Margareta Johnson married Brewer Anton Anderson, grandparents of this editor. Anna Anderson became the pianist and later the organist for the Swedish Mission Church. Gustav Wilson's son Albert Olaf Wilson became the choir director at the Swedish Mission Church and was friends with the Johnson and Anderson families.

Brewer and Anna Anderson had two sons - Leroy Anderson and Russell Brewer Anderson. Brewer's brother Nils Olof Anderson and his wife Augusta Örtegren married. They were great uncle and great aunt to this editor. Nils Olof Anderson and Augusta Anderson had one child, a daughter Edith Anderson who married the Swedish baker Andrew Reinhold Nelson. They lived in Watertown.

Andrew Nelson and Edith Anderson Nelson's only child, daughter Lorraine, was a lifelong friend of Constance Wilson of Arlington, granddaughter to Axel Daniel Wilson, a son of Gustavus and Matilda Wilson.

The present day members of the families who descend from Bengt and Maria Johnson, Brewer and Anna Anderson, Nils Olof and Augusta Anderson, and August and Alberta Westlund value deeply the great gift of friendship and service to the Swedish Mission Church as demonstrated by the descendants of Gustavus and Matilda Wilson.
---
The Cambridge Tribune, Volume XIII, Number 12, 31 May 1890
REAL ESTATE
Building Permits
The following permits have been issued from the office of the superintendent of buildings: #2319 - August F. Schultz, corner Second and Gore streets, Ward Three, block of two houses, 36 x 28 feet; C. K. Green, architect; Gustavus Wilson, builder.

Note: This is the first building permit of record for Gustavus Wilson.
---
The Cambridge Tribune, Volume XIV, Number 11, 23 May 1891
Real Estate
Building Permits
The following permits have been issued from the office of the superintendent of buildings: #2849 Gustavus Wilson, Columbia street, Ward Two, dwelling for three families, 24x42. #2850 - Gustavus Wilson, rear Columbia street, Ward Two, stable, 22x15.

Note: This is the building permit of record for the home that Gustavus Wilson built for himself, his wife and his children.
---
Olsson > Wilson: Many Swedish emigrants' names changed when they arrived in America. Gustavus Olaf Olsson changed his name to Gustavus Olaf Wilson. He rarely used his middle name or even his middle initial. He was known as Gustav Wilson. He passed his middle name on to his son Albert Olaf Wilson and his first name to his son Oscar Gustavus Wilson.
---
The Cambridge Chronicle, 15 November 1902
COUNCILMEN
The following is the vote for the councilmen in the several wards: Ward One. Arthur Samuel Fudge 39; William Ward 39; Blanks 30; Ward Two. William W. Leonard 20; Henry L. Walker 28; Blanks 24; Ward Three. Gustavus Wilson 28; John J. Hertach 32; Blanks 23; Ward Four. S. Timothy Tlce 27; George H. Whippen, 49; Edward B. Geidert 21; Edward Morrison 47; Joseph A. Dorsey 86; Blanks : 47; Ward Five. Herbert A. Rhoades 176; Sydney J. Monk 158; Blanks 78; Ward Six. Solomon H. Barnard 169; Edward E. Clark 147; Blanks 68; Ward Seven. Paul L. Wootton 47; George B. Caswell 168; Julius Meyers 103; Oscar G. Petterson 69; Blanks 47; Ward Eight. George Stephens 98; Harry W. Conant 61; Samuel D. Elmore 125; Blanks 39; Ward Nine. Ilnrrv N. Stearns 127; Charles Walcott 128; Blanks 29; Ward Ten. John L. Dyer 11l; Howland Dudley 99; Blanks 29; Ward Eleven. Frank P. Edwards 87; Samuel H. Talbot.: 96; George S. R. McLean 81; Blanks 44; Thomas T. Landry, who waa taken from 7 Ninth street, some time ago, suffering with smallpox, died yesterday morning in the special hospital, He waa 38 years old.
Note: Gustav Wilson ran for election to the Cambridge City Council representing Ward Three. He was elected with 28 votes.
---
The Cambridge Tribune, Volume XXVIII, Number 10, 6 May 1905
Water Board Contracts Are Awarded.
Last week Friday evening, the members of the water board held a meeting at which Mayor Daly, was present. The following contracts in connection with the new pipe line construction, were awarded: For temporary buildings, cement shed and office, near Union Market Station, Watertown, to Gustavus Wilson, for $976; for steel forms used in the construction of concrete conduit, 88 sets and pieces, to the Robb-Mumford Boiler Company, for $1,648; for furnishing trenching tools, pumps and tool boxes, to A. M. Wood Company, for $686. For the first time in the history of the city, a formal contract was made with the consulting engineer. He is to receive $26 a day for each day of actual service.
---
The Cambridge Chronicle, 9 September 1905
GUSTAVUS WILSON
Contractor and Builder. 302 Columbia Street. A leading exponent of the building trade of Cambridge is Mr. Gustavus Wilson, of 302 Columbia street. For many years this gentleman has been active as a builder of fine residences, buildings for manufacturing or other purposes, apartment houses, tenement houses, etc. That he has been a successful bidder is attested to in the number of really fine buildings placed to his credit. Gustavus Wilson is a close figurer, and when awarded a contract, guarantees to give the utmost satisfaction. There is no detail of the contracting and building business that he is not thoroughly familiar with. He follows faithfully the plans and specifications of his contracts, uses none but the best obtainable building materials, surrounds himself with careful, experienced and skilled workmen, and personally supervises the constructlon of buildings. We illustrate, herewith, the handsome three-story residence constructed and owned by Mr. Wilson at 302 Columbia street. This is a fair sample of the class of building work undertaken by him. It is one of the finest residential structures in this section of Cambridge. Mr. Wilson lives in, and uses as office part of this building. Gustavus Wilson commenced business in 1886. and he has been very successful. He is energetic and progressive and is highly regarded both in business and social circles.

Note: This article reads like an advertisement.
---
The Cambridge Tribune, Volume XXXI, Number 32, 10 October 1908
BUILDING PERMITS
[Permits granted by the Superintendent of Buildings. City Hall, during the week ending yesterday for erecting new buildings and for making additions and alterations. The location given indicates where the work is to be done.] #12,542 - Ernst Flentje, owner and architect, J. B. Byrne, builder, corner Cambridge and Trowbridge streets. ward 8, alterations; $5,000. #12,543 - Miss Hannon Doody, owner, C. T Dooley, builder. 16S Thorndlke street, ward 2, dwelling. #12,544 - William Reardon. owner, Albert Wilson, architect, Gustave Wilson, builder, Drummond place, ward 11, dwelling: $3,800.

Note: This is the first reference of Albert Wilson as an architect. Note the French spelling of Gustav Wilson ("Gustave Wilson").
---
The Cambridge Chronicle, 6 May 1911
GUSTAVUS WILSON
A Reputable Builder of Houses, Stables, Garages and Factories - 302 Columbia Street. Gustavus Wilson, whose carpenter shop and office is at 302 Columbia street, started business here in 1886, and has reared a great many structures throughout the city. He is prepared to estimate on and construct residences, apartment houses, manufacturing plants, stables, garages, etc. During late years has put up a number of fine two, four, amd six apartment residential buildings. A leading specialty also is made of all kinds of jobbing work, alterations and remodeling. The handsome Swedish mission (church) on Hampshire street was erected by him. The splendld three-famlly apartment bouse at 102 Columbia street, in which he lives is also another good example of bis work. Mr. Wilson is an old time resident of Cambridge and is highly regarded.
---
The Cambridge Chronicle, 28 September 1912
WEDDING INTENTIONS
Albert O. Wilson, 24, civil engineer, 302 Columbia street, and Anita K. M. Bagge, 25, music teacher, 91 Irving street, Winchester.
---
The Cambridge Chronicle, 12 October 1912
MARRIAGES
WILSON - BAGGE.
The wedding of Miss Anita Mercedes Bagge, daughter of Mr. and Mrs. K. W. Bagge. of 91 Irving street. Winchester, and Albert Olaf Wilson, of this city. M.I.T. '09, took place Tuesday evening, October 1, at the Highland Bethany temple. Rev. K. F. Ohlson, of this city, officiated, assisted by Rev. William Fryling, of the Second Congregational church, Winchester. Philip Landahl, of Arlington, was best man, while Miss Helen Bagge, a sister of tlie bride, was maid of honor. The bridesmaids were Miss Violet Mclntyre, of Mattapan, and Miss Olga Sjöstrom, of Lawrence. The ushers were Axel Wilson, of Cambridge, a brother of the groom; Rudolph Erickson, of Cambridge; Reuben Landahl, of Arlington; and Carl Ohlson, of Cambridge. Miss Florence Tucker, a classmate of the bride at the New England Conservatory of Music, played the wedding march.
---
The Cambridge Chronicle, 25 January 1913
OBITUARY
GUSTAVUS WILSON
Gustavus Wilson, a well-known builder, died Monday night at his home, 308 Columbia street. He was 68 years, old, and was born in Sweden, coming to this country about 1880. He was appointed a cemetery commissioner by Mayor A. J. Daly, and served six years. He was for years a member and vestryman of the Swedish Evangelical mission, Hampshire and Norfolk streets. Mr. Wilson leaves a wife and six children. Albert O., Axel D., Oscar G., Misses Hilda V. and Edith M , all of this city. and Mrs. Joseph Landahl of Providence. The funeral was held yesterday afternoon, at 2 o'clock. Services were held at the Swedish Mission church, conducted by the pastor, Rev. K. F. Ohlson. Selections were rendered by the church choir, and also a quartet, under direction of Mrs. Landahl. Six members or the executive committee of the church were pallbearers: Emil Frederickson. N. O. Anderson, B. A. Anderson, Olaf Olson, S. Ekmark and Carl Manson. Burial was at Cambridge cemetery. There was a profusion of floral tributes.
---
The Cambridge Tribune, Volume XXXVII, Number 13, 30 May 1914
AXEL DANIEL WILSON
Active in Building Circles, and Dealer in Real Estate - Insurance of all Kinds - Succeeded His Father, Gustavus Wilson, in 1911 - Business Established 28 Years Ago. For 30 years the Wilsons have been prominent in building circles of Cambridge and vicinity. The late Gustavus Wilson established the business in 1886 and during his lifetime put up hundreds of residences and other buildings, many of them large structures. For several years before his death he was materially assisted in the affairs of the concern by his son, Axel D. Wilson, who now conducts the business as successor to his father who died in January, 1913. Although a young man, Mr. Wilson has had 11 years' experience in the building trades and he is a thoroughly capable carpenter and builder. Under his personal supervision he has erected many fine buildings, notably the Portuguese Rectory on Portland street, Cambridge; a fine residence on Mountain Road, Arlington Heights, and others. He is now putting up an apartment house (two-family) on Belmont street, Belmont. Mr. Wilson will be pleased to submit estimates for all kinds of building work, and especially residences nnd apartments. In addition he deals in desirable realty for all parts of the city, specializing in putting up houses on his own account, for sale. Also, he represents a number of the leading insurance corporations and is enabled to place fire, accident and liability insurance at lowest premium rates. In the rear of 302 Columbia street, Mr. Wilson has a complete wood-working shop where he produces the finest of cabinet work, and plain and fancy interior finish, for store, office and fine interior work. A specialty is made of general job work, remodeling, etc. Axel D. Wilson is a Cambridge boy, in fact born in the house in which he now resides st 302 Columbia Street. He is a hustler and one of the progressive, alert business men of the city. His telephone number is Cambridge 2869-W.
---
The Cambridge Chronicle, 14 April 1917
CONCERT AT SWEDISH MISSION CHURCH
The members of the choir of the Swedish Evangelical Mission church gave a concert in the church, Thursday evening, under the direction of Albert O. Wilson. Antonio Qerardi, of the Boston Symphony orchestra, played several violin solos in a masterly manner. An organ prelude was given by Mrs. B. A. Anderson. Scripture reading was given by Rev. K. F. Ohlson, pastor of the church. A duet was sung by Miss Esther Larson and Mrs. Charles Johnson. Albert O. Wilson sang solos, "Comfort Ye" and "Ev'ry Valley." The opening number was the singing of "America" by the audience numbering nearly 600 persons.
---
The Cambridge Chronicle, 30 March 1918
MARRIAGE INTENTIONS
Axel Daniel Wilson. 25, carpenter, 90 Oxford Street, and Rosalie Elisabeth Peterson, 22, bookkeeper, 81 Concord avenue, Belmont.
---
The Cambridge Tribune, Volume XLI, Number 5, 30 March 1918
MARRIAGE INTENTIONS
Axel Daniel Wilson, 90 Oxford avenue: Rosalie Elizabeth Peterson, 81 Concord avenue, Belmont. Maroh 21.
---
The Cambridge Tribune, Volume XLI, Number 8, 20 April 1918
MARRIAGES
WILSON - PETERSON April 3. by Rev. K. F. Ohlson, Axel Daniel Wilson of this city, to Rosalie Elizabeth Peterson, of Belmont.
---
The Cambridge Tribune, Volume XLIV, Number 40, 3 December 1921
HONOR MEMORY OF SWEDISH LIBERATOR
Celebrating the tercentenary of Gustavus Adolphus, the Swedish king who gave his life in a victorious campaign for the preservation of liberty and the ideals of the Reformation, more than 900 people of Swedish descent attended exercises in Durrell Hall on Sunday. The programme was in English, except for a few solos and choir numbers. Miss Effie Carlson, of Wakefield, sang soprano solos, Miss Alma Kosengren, of Boston, played tfhe violin, and Miss Martha Gissler played the piano. A united church choir, led first by Theodore W. Lundquist and then by Albert O. Wilson, gave two numbers, and the Harmony Singing Society, of Boston, Alfred Strobeck conducting, four. Dr. F. Julius Quist, of Worcester, dwelt upon the ideals of Gustaf Adolph and their application to our day. Hilding C. Lawson told of Swedish charitable work . Thereupon an offering was taken for' worthy candidates tor the Swedish Old People's Home. Prayers were offered by Rev. Henning Jacobson, Rev. John Nelson and Rev. John A. Westin. The programme closed with "The Star Spangled Banner," sung under waving flags.

Note: Dr. F. Julius Quist of Worcester was a prominent Swede who contributed to the lives of many Swedish people in Worcester and in Cambridge. The family of Bengt and Maria Johnson met him in Worcester. Dr. Quist came to Cambridge frequently to care for many Swedish people. He is remembered with great respect and appreciation.
---
The Cambridge Chronicle, 31 March 1923
NEW CORPORATIONS
A. O. Wilson Structural Co., Cambridge. Filed March 31, 1923. $50,000; 500 shares $100 each. Pres., Albert O. Wilson ; treas., Albert O. Wilson, 23 Yale street, Winchester; Anita B. Wilson.
---
The Cambridge Sentinel, Volume XXXV, Number 51, 14 December 1940
A. O. WILSON, CONSUL!
Cambridge in general and Rotary in particular is a unit in admiring the sagacity shown by Sweden in choosing Albert O. Wilson, head of the Wilson Structural Steele of Cambridge, as consul at Boston. This key service position gets a head widely respected for a variety of qualities that create a rounded personality. A success in his vocation, president of the Steele Fabricators of N. E., the office sought the man, and in the act secured most excellent material. This consulship is a clearing house for the facilitation of public relations between Sweden and the New England portion of the United States. No Old World nation has contributed more racial quality to the United States in proportion to number than Sweden. They are of the warp and woof of the nation, contributing largely to the basal strength which makes the United States the Gibraltar of what is left of representative democracy in the world. Albert Wilson has the brains, experience, dignity and human touch to make a most admirable consul. Cambridge Rotarians entertain no shadow of doubt about it.
---
The Cambridge Sentinel, Volume XXXIX, Number 47, 18 November 1944
A. O. WILSON TELLS ABOUT SWEDEN
Albert O. Wilson, Swedish Consul at Boston, spoke on Swedish American Relations Nov. 16, at The Mary C. Wheeler School, a college preparatory school for girls in Prov., R. I. In his address Mr. Wilson brought out the difficult position which Sweden as a neutral country has occupied during the war in being surrounded by Germany and her allies, or countries entirely under German control and being completely bottled up by a double blockade by Germany and the Allies. Sweden believes, he said, that her present coalition government can go on after the war. Mr. Wilson has been engaged in the steel fabricating business in Cambridge for many years, his elder son, Albert 0. Wilson, Jr., acting as mgr. of the plant. Donald Bagge Wilson, younger son, is a Lieut, in the navy. Mr. Wilson has been active in civic affairs, participating in community drives in Cambridge where at present he is directing work in the Industrial Div. of the War Fund Goal. He is a member of the Cambridge Rotary and Chamber of Commerce.
---
Footnotes
1. Founders of the Swedish Evangelical Mission Church (Congregational) in Cambridge, Massachusetts included Gustavus Wilson and J. L. Landahl. These two families became related through marriage. Through the church, descendants of two families - Rosalie and Axel Daniel Wilson and Augusta and Nils Olof Anderson, became life-long friends. They maintained good relations with the descendants of Anna and Brewer A. Anderson, who also played leading roles in the formation and development of the church.
- Rolf Anderson
May 2022