Updated: February 23, 2021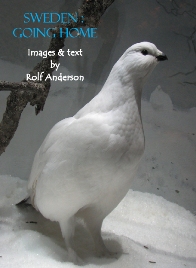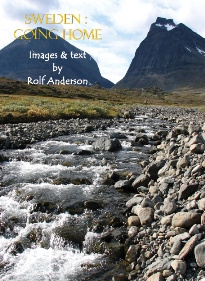 1994 - 2019
Rolf co-founded the Hazen's Notch Association in 1994, an environmental education center and conservation land trust in Montgomery, Vermont. Over the next twenty-five years he led the organization, teaching young people from northern Vermont and beyond to act as stewards of their natural resources.
Rolf was President of the Green Mountain Club [GMC] from 1997-2000 and is an honorary life member of the GMC. He founded the Northern Frontier chapter of the GMC in 2000. Rolf served on the Catamount Trail Association board of directors from 1985 to 1997. He founded Montgomery Community Gardens in 2006. He has also served on the board of the Montgomery Historical Society from 1991 to 1997. He has been an active volunteer for several non profit organizations in Vermont.
Rolf taught French to children and adults in several northern Vermont communities. Recreational interests include Nordic and alpine sking, hiking, mountain and rock climbing, sailing, canoeing and kayaking - both flatwater and whitewater, and bicycling.
Rolf enjoys supporting organizations which promote the conservation of natural resources, historic preservation, children's literacy, music education in schools, fine arts and the performing arts.
Rolf is a member of the American Scandinavian Foundation. The Sweden America Day Foundation (Sverige-Amerikadagen Stifteslen) of Önnestad, Sweden awarded Rolf Anderson the Hans Mattson plaque in recognition of his work to promote awareness of Swedish culture in America.
<< Jag känner en stor förbindelse med min härstämning och är dragen till folket, kulturen och historien från Nordiska länderna. Jag tycker mycket om att studera svenska. Jag försöker att förbättra min språk så att jag kan både läsa och prata svenska. Jag förväntar med mycket gladje mitt nästa Sverige besök. >>
---
Longer Ago and up to 1997
Belgium
I lived on a dairy farm in Belgium for almost one year while serving in the United States Air Force. A Flemish family responded to the classified advertisement I had placed in the local newspaper saying that I wanted to live on a farm. After sharing their mid-day dinner with me, Remi and Christiane Craeye invited me to live with them. They and their two sons spoke Flemish, their first language, with each other and their children and one Flemish neighbor. The parents and the older son spoke French with me and all of the other neighbors.
The older son, Vincent, was 6 years old. Vincent was functionally bilingual but had difficulty translating from Flemish to French and visa versa. He had what I call linguistic equivalency. I envied his bilingualism. The younger son, Christophe, spoke baby-Flemish at the time. He was not easy to understand. Both of the boys were wonderful. So I spoke French every day with my Belgian family as no one spoke any English in that area and at that time.
I was in Ellezelles, close to Ronse, very near to where three Belgian provinces meet, one hour by car west of Bruxelles. I rode a Belgian bicycle to and from work each day. I knew at the time that this would be one of the most special experiences I would ever have in my entire life. I was right about that. It was fortunate that I had studied French for six years in school before going to Belgium. Some of the Wallon (French-speaking) neighbors thought I was a cousin of the family with whom I lived. The neighbors told me that I was very fortunate to be living with Remi and Christiane Craeye, the nicest family you could ask for. I felt as though I was a member of their family and, in truth, I grew to love them very much.
Germany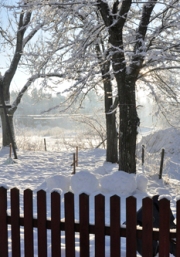 I lived in Germany for two years, very close to the northeast corner of France. I was the only American living in the little village of 1,000 people in one of Germany's largest national parks. Three people in the village spoke English but there were never around. So I needed to learn German. I decided to take beginning English lessons for adults at the local high school as a way of learning German. The entire class was given in German. The professor spoke so clearly and enunciated perfectly. This reverse approach to learning German worked for me.
After a year I was being mistaken as a German-speaking Dane, partly because I intentionally copied the pronunciation pattern (plat deutsch, low German) in the part of Germany that is near Denmark (Holstein). It was the only German accent I could imitate. My Swedish ancestry also helped me to fit in. While living in Germany, I taught rockclimbing to American military members and civilians. I also skied at Wengen in the Berner Oberland of Switzerland 30 days each of two winters. I am at home in western and northern Europe.
NOLS, Vermont Voyageur Expeditions
For fifteen years I worked as a mountain guide and instructor, leading guided wilderness trips in New York's Adirondacks and New Hampshire's White Mountains in summer and fall, and in Yellowstone and Grand Teton National Parks in winter. I taught flatwater and whitewater canoeing and kayaking, alpine, telemark and cross-country skiing and some rockclimbing. My training and certifications came from NOLS Wyoming and PSIA in Vermont, both Alpine and Nordic.
Vermont Voyageur Equipment, Eskimo Designs
Together with Jon Denner [Eskimo Designs] and Sharon Powers [VVE], we designed and manufactured outdoor clothing and equipment which we sold through our own mail order catalog. All of the products were the brainchild of Jon Denner of Worcester, Vermont. A wonderful team of sewers made many useful products with fabrics made in the USA. That business lasted for about fifteen years and was running at the same time as Vermont Voyageur Expeditions. It was all very interesting, satisfying and a unique combination of skill sets.
Green Mountain Club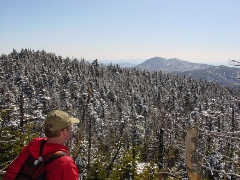 I became involved with the Green Mountain Club [GMC] in 1978 as a volunteer trail maintainer in the North where I live and eventually became President of the GMC in 1997. I also founded the local chapter called GMC Northern Frontier in 2000. A highlight of my 3-year term as GMC President was leading the team that selected a new Executive Director. The process took 6 months, during which time I had more responsibility than the GMC President normally has. We selected someone who exceeded our high hopes and who successfully guided the club for 13 years, earning the affection of our 10,000 members. I felt that I was the right person for the job at the time. I was grateful to have had the opportunity to lead the club during that citical transition from one executive director to another. I am happy to have been of service to such a proud and historic organization as the Green Mountain Club.
French, German and Swedish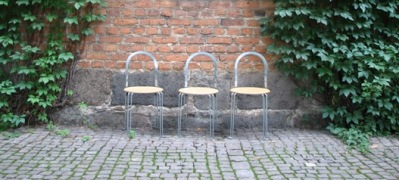 Languages have always been a strong interest of mine. I inherited that interest and some talent from my father. My French teachers in school were excellent and taught me very well. Knowing how important it was for me to learn French grammar in school prior to living in Belgium, I had low expectations for being able to learn German without having had any instruction. I surprised myself at how much I learned in two years while living in Germany. Later in middle age when I started teaching French, I noticed that my French was improving even though I was no longer a young person, when it is thought that people learn languages more easily.
In 2008 I spent 6 weeks in Sweden on two seperate trips. After the first trip I felt I should learn some Swedish before the second trip. So I started to learn Swedish, my heritage language. It has been going well and I get great satisfaction being able to speak Swedish whie travelling in the Nordic region. While most people in Sweden also speak English, the man who owns my great-grandparent's house, Mats Mårtenson, only speaks and reads Swedish. It is wonderful to be able to correspond and speak in Swedish with him. In Denmark and Norway it is fine for someone to speak Swedish, but the locals will always respond in their language. So...I have been reading Danish and Norwegian so that I will better understand people when they speak to me in those languages as I enjoy visiting all of the Nordic countries.
<< Jag har under de senaste åren studerat att första min svenska arv. Jag minns att jag redan som ung pojke kände mig hemma i Norden. Mitt intresse för Norden blev starkare och under årens lopp har jag studerat den historien av alla Nordiska länderna och jag började lära mig svenska. >>
Contact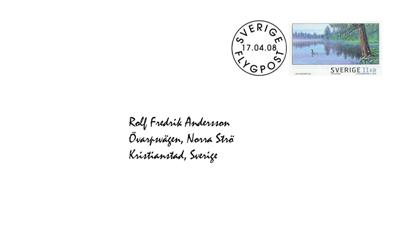 Rolf Anderson
at this address: firstname at rolfanderson.net